Yes, Virginia
In 1897 an eight-year-old girl named Virginia wrote to The New York Sun with a question.
"Is there a Santa Claus?"
The answer became one of the most famous editorials in history, and inspired a long-running campaign for Macy's. I wrote the script for and helped produce a 30 minute animated special called "Yes, Virginia."
The special airs annually on CBS and is available on DVD and Netflix.
YES VIRGINIA STORYBOOK
After the success of the Yes, Virginia tv special, Harper Collins asked if we'd be interested in doing a picture book.
I wrote the text and the talented James Bernardin illustrated. The book is available in bookstores nationwide.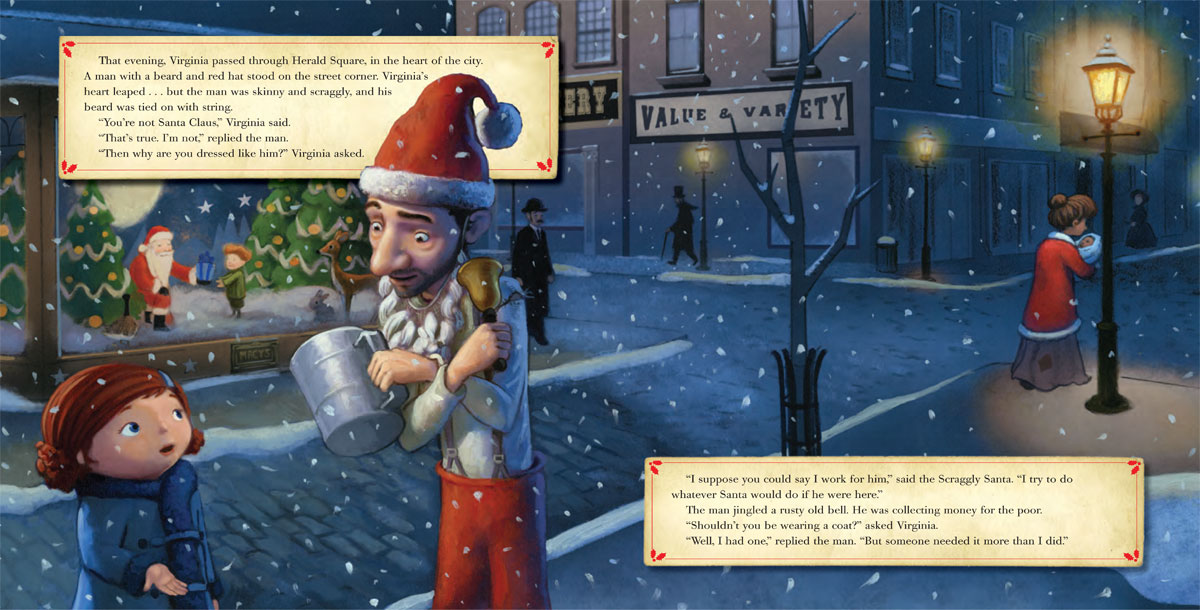 PARADE BALLOON
In 2010, Virginia became a float in the Macy's Thanksgiving Day Parade.
It's a weird feeling to see your character float down Broadway next to Shrek and Kermit the Frog.
BELIEVE CAMPAIGN
"Yes Virginia" was part of the Macy's Believe campaign. For every letter to Santa mailed at the store, a dollar was donated to the Make-A-Wish Foundation. The "Believe" campaign is now in its 12th year.